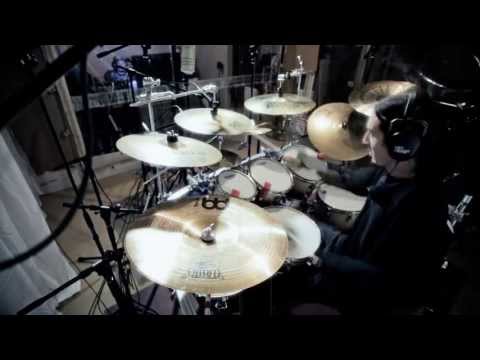 DC in studio!
We are recording our 3rd album. Idrys already recorded the drums parts, after editing and mixing of drums the next step is guitars.
Itchy Metal Signs Canada's "Daedalean Complex" →
2 tags
New EP coming soon.
We are currently working on a new EP with new materials and revisited version of a previous song with the new DC's lineup!
1 tag
Watch
"A rose for the dead" documentary (french-only)
BIG SALE, EVERYTHING AT 10$!
Yes everyone, albums, tees and hats for only 10 dollars! Just visit our online store: http://daedaleancomplex.bigcartel.com/
4 tags
A ROSE FOR THE DEAD - THE DOCUMENTARY
The 45 minutes-long making of documentary of "A Rose for the Dead" to be shown tonight! Yes, tonight at the Temps Partiel - the bar where it all started, first gig in 2008 - there will be a live screening of ARftD's documentary directed by long-time accomplice Alexis BC. Also meet the band and most people who worked on the album. It all starts at 7pm.
3 tags
5 tags
WIN A CD/TSHIRT BUNDLE!
Special contest to our fans! Here's how you could win a Rose for the Dead CD/Tshirt/Toque Bundle: 1. Write a short message (ie: Daedalean Complex rules!) on a piece of paper or, preferably, on your skin. 2. Take a picture of you holding the message. 3. Post the picture on our Facebook wall (HERE)! The winner will be selected randomly between all pictures (unless your pic is so f*cking...
1 tag
ROUND 2, CHECKED!
Daedalean Complex won round 2 of the Omnium du Rock Budweiser! Oops, they did it again! Your favorite goth-metallers gave another great performance last Saturday and ended up the show in a bloody mess, yet again.  DC are now only 2 wins away from the finals that will be held in Montreal. See you on January 20th for round 3!
4 tags
Omnium du Rock Budweiser Round 2!
Round 2 of the famous Omnium du Rock contest will take place on November 26th @ Dagobert in Quebec City. Daedalean Complex are headlining the night and scheduled to be on stage at midnight. Be there and support the band as they go head to head with the talented Autumn Nightfall!
10 tags
Interview + live videos!
Trurockstar TV got a taste of Daedalean Complex right before the ghouls went on stage… Here is the interview (in French!) plus two live songs from that same night, including a cover from Republica and their hit song Ready To Go! Interview Parasite (Live) Ready to Cover (Republica Cover Live) All videos courtesy of Trurockstar TV.
1 tag
Daedalean Complex @ Omnium du Rock Budweiser
The Canadian goth-metallers showed what they are made of again. Surrounded by 12 sexy pin-ups from the Dreamteam calendar, Herr Nox and the boys gave one hell of a show and won Round 1 of the Omnium du Rock contest sponsored by Budweiser.  They will be on stage again November 26th with a whole new set of songs! Be there!
2 tags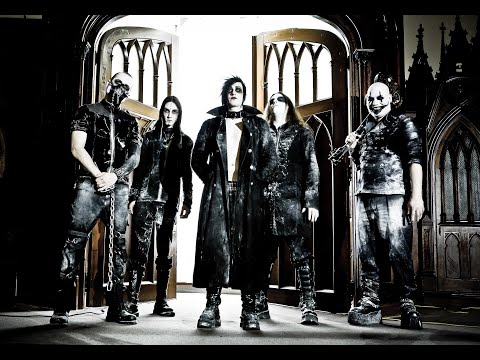 3 tags
A ROSE FOR THE DEAD OUT NOW!
3 tags
A Rose for the Dead - The Documentary
Being the tease we are, we announce you that there's a 45 minutes documentary on the making of "A Rose for the Dead" coming in the next few weeks. Stay tuned!
3 tags
3 tags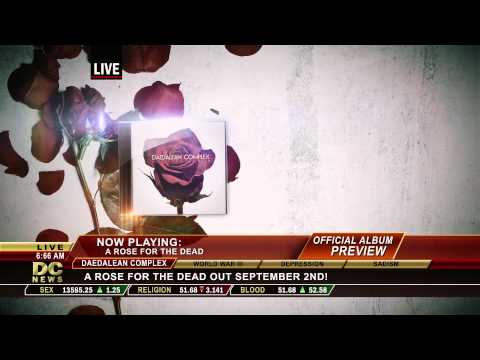 3 tags
1 tag
2 tags
3 tags
5 tags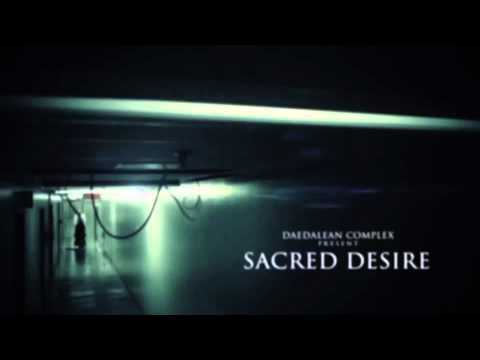 3 tags
3 tags
A Rose for the Dead photoshoot this weekend
In order to complete ARftD's artwork, the band will go under Alexis BC's distorted lense this Sunday! 
3 tags
Album done, gone for mastering
A Rose for the Dead coming soon… The upcoming Daedalean Complex album, "the soundtrack to your inner apocalypse" as it should be called, is finally done! The 13 goth-metal anthems are now gone to LA, California for mister Tom Baker (Deftones, Rob Zombie, Korn, Underworld Soundtrack, Beastie Boys, etc.) to master with his legendary expertise. Here is the final tracklisting: 1....
3 tags
Reminder: DC Live @ Dagobert
This Wednesday night! The band will be on stage at 11pm. And it's FREE!
2 tags
nicolaslortie asked: Where can i buy tickets for the show at Dagobert on May 18?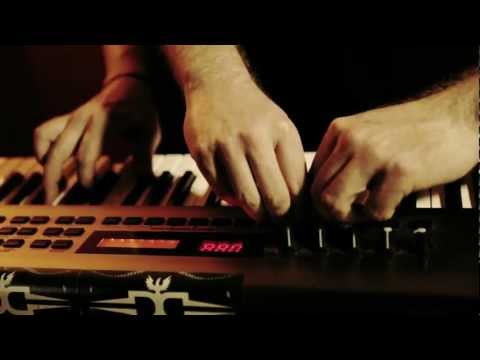 4 tags
2 tags
3 tags
3 tags
Anonymous asked: where else can i hear your music? i looked for them on youtube and found only one, "Far Beyond". It was kick ass btw.
3 tags
"Sacred Desire" - Day 1
Behind the scenes photos by Vincent Pouliot-Renaud
4 tags
Shooting of "Sacred Desire" starting this weekend!
Canadian goth-metallers Daedalean Complex announce that they're shooting their first video this weekend. Most details are still kept secret, but we do know cameras will be rolling this Saturday on the set of Sacred Desire, the first single to be unleashed from the upcoming album A Rose For the Dead. "Sacred Desire is about blood and lust, forbidden pleasures… you get the...
3 tags
More details on the upcoming album "A Rose For the...
Just a quick update: Most parts have been recorded now. Next week, the mixing process officially starts. We are very pleased with the result so far and it's not even half of what it's going to be. But we can already say that it's going to be much more organic than our first album, way more epic, heavier and bigger.  Next weekend, we are very pleased to announce that Lindz Riot...
"Metal is not a minor art form."
– Herr Nox, while recording "A Rose For the Dead".
4 tags
3 tags
4 tags
3 tags
3 tags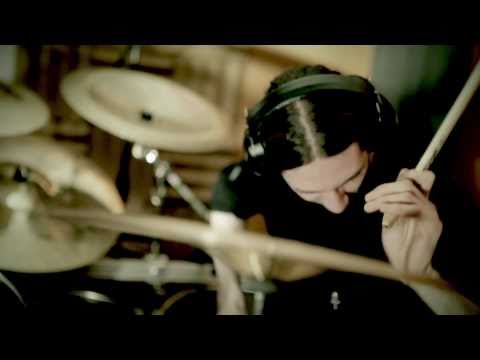 The new and improved DC.com!
Hello everyone, You can now comment on our website, share you thoughts on the latest news and do pretty much whatever you want.  Welcome to the new and improved DC.com!